#Travel Friendly Airbnb and Guest House - Vacationing in #Accra and looking for an Airbnb to stay? We Got You! Vacation rentals in Greater Accra Region Whatsapp +1 747 4779581 @Charlesfrize
This is important because it relates to Short stay apartments in Accra #AccraGhana #AburibotanicalGardens #Senchi #TravelTours #KakumNationalPark #KwameNkrumahMemorialPark #WliWaterfalls #ElminaCastle #VisitGhana #AccraAccommodation #Africandiaspora #airbnb #Ghana #Dodowa #Oyibi #ValleyviewUniversity #Adenta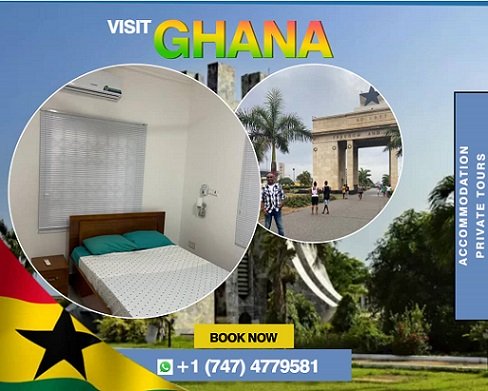 Tanzania
Ras Kutani Beach Resort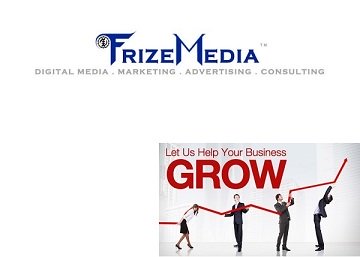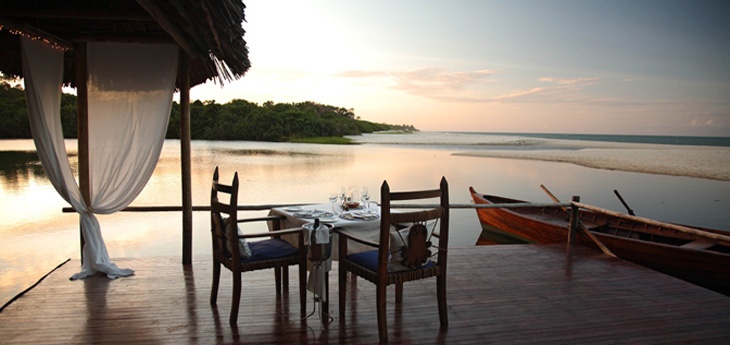 Ras Kutani from the UK or Europe. There is the 10 hour flight or longer if you fly to Dar es Salaam, followed by over two hours on not very good roads, including an interesting river crossing, or a short flight. The tranquil Indian Ocean shores of Tanzania today belie the centuries of turbulent and often bloody history that raged along this coast in past centuries, shaping the destiny of Africa itself.  The distant billowing of the scimitar-shaped sail of an Arab dhow, unchanged for millennia, will give the modern day visitor an indication of a past that witnessed the waves of traders, explorers, adventurers, pirates, slavers and invaders that came with the tides of time.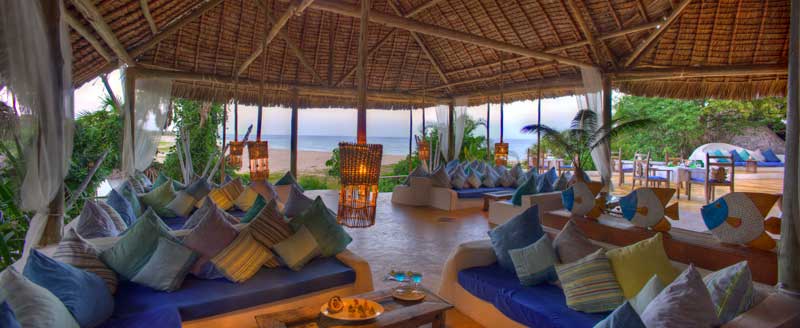 The situation of Ras Kutani is perfect, nestled around a freshwater lagoon on the Indian Ocean. As European nations bargained with each other in the 20th century "scramble for Africa", East Africa was partitioned and Tanganyika, as it was then known, became a German colony.  The First World War saw a major struggle for European influence in East Africa with the British finally gaining control of the territory and ruling as a colonial power until Tanzania gained independence in 1961. The cabana or cottages in Ras Kutani is open to the breezes, and contains one enormous bed, which is very comfortable, with a huge mosquito net, which is necessary. 
Outside there is a large veranda, complete with hammocks , and cushions where one could lie out in the evening amply sprayed with anti bug, and watch the sun set. The rooms also has ensuite facilities with a shower, and was as you would expect furnished and designed very much by local craftsmen. One of the best beach hideaways in the world according to Tatler. Quiet, away from it all but with fabulous rooms, great food and friendly unpretentious service. This is the best value beach accommodation and one of the most beautiful small lodges to be found anywhere.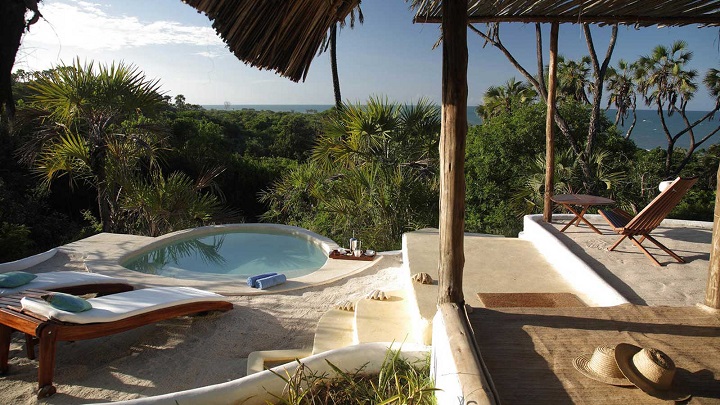 Ras Kutani Beach Resort Tanzania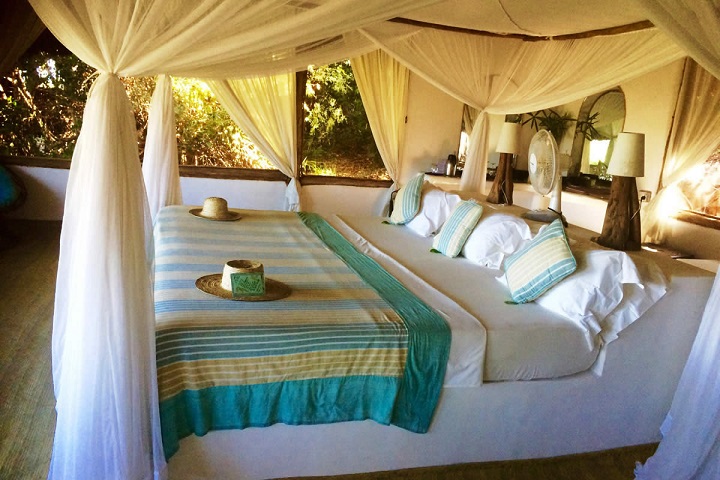 The food is excellent, much of it seafood, very freshly prepared by the ever willing smiling chefs, in fact all the staff are full of beaming smiles, very courteous, and ever willing.  It is the flag system on the beach to summon drinks that is a nice touch out here in the wilderness. This should be on everyone's itinerary. You must go there, it is as simple as that! There isn't that much to do, but if you like the sea, sailing, snorkeling, surfing/boogie boarding, and love watching the waves, then you will be in paradise.
A beautiful Polynesian style beach hideaway providing an escape from the outside world in a dreamy environment where guests can relax in hammocks on their private bamboo banda veranda, in the bar or on the beach. Activities include snorkeling, kayaking, boogie boarding or just sitting back and relaxing by the pool. At different times of the year it is also possible to see whales, turtles and dolphins. Ras Kutani offers the ultimate in beach relaxation and is the ideal place to wind down after the adventures of being on safari.
12 private and well spaced bandas and 3 suites
Swimming pool
Children welcome
Great for relaxation
Style: A beautiful Polynesian style beach hideaway.
Setting: Ras Kutani sits within tropical forest on the banks of a wide freshwater lagoon on a deserted beach, just 20 minutes flight from Dar Es Salaam. The setting gives the feeling of being on your very own tropical island. Accommodation & facilities: Accommodation comprises of 12 private bandas and three suites. The en-suite bandas are built from bamboo, with verandas which look out over the sea, gardens or lagoon. The suites are set higher up into the hills, overlooking the forest and out to the sea. They come complete with massive beds and private plunge pools. The open-plan bar and dining area are liberally furnished with colorful cushions. Other facilities include a swimming pool and massage service.
Dining: Ras Kutani offers high-quality meals and friendly, attentive service. The chefs pride themselves on preparing fresh 'fruit of the ocean' fare from the readily available local fish and crustaceans. Activities: Free activities include kayaking and coastal walks. Horse riding and massages are available six days per week and incur an additional cost.
Child policy: Children are welcome but there are no specific facilities, except babysitting. Selous Camp isn't far away, so this would be a good place to recharge your batteries, recover from your flight, prior to a safari.
Namibia Is A True Paradise For The Adventure Traveler
Hawaii Travel Vacation Packages