#Travel Friendly Airbnb and Guest House - Vacationing in #Accra and looking for an Airbnb to stay? We Got You! Vacation rentals in Greater Accra Region Whatsapp +1 747 4779581 @Charlesfrize
This is important because it relates to Short stay apartments in Accra #AccraGhana #AburibotanicalGardens #Senchi #TravelTours #KakumNationalPark #KwameNkrumahMemorialPark #WliWaterfalls #ElminaCastle #VisitGhana #AccraAccommodation #Africandiaspora #airbnb #Ghana #Dodowa #Oyibi #ValleyviewUniversity #Adenta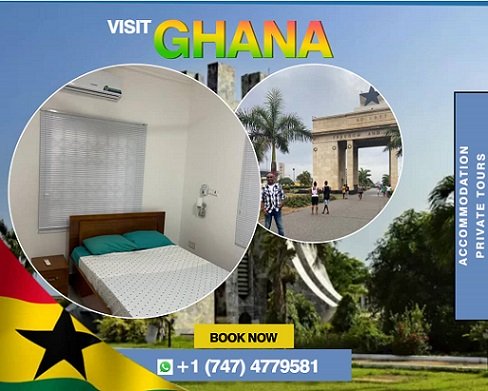 Manda Bay Resort

Manda Island- Kenya's Best Kept Secret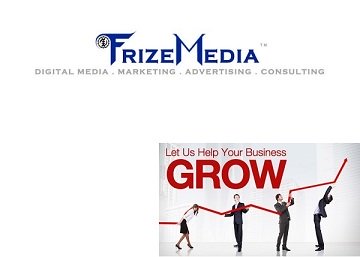 Manda Bay Resort is a petite lavish private hotel tucked away on the exclusive Manda Island in northern Kenya's Lamu archipelago. This is the ultimate 'get away from it all' secluded comfort if you are looking to recharge, be pampered and self-indulged. Manda Bay Resort is made up of 16 roomy Swahili chalets with huge wooden beds, huge walk-in mosquito nets and plush en-suite bathrooms.
5 of these chalets are situated on sand dunes while the rest are on the ocean front. These quiet cottages are placed amid bowed coconut palms, acacia trees and tamarind trees whispering gently in the breeze. All rooms are open to the elements of nature in that they overlook the sandy beaches, the cool sea breeze wafts into them and a clear view of the ocean is visible. Also visible from Manda is the Island of Lamu in the distance, Shela village and dhows serenely gliding past.
The island prides itself in creating the rustic 'Robinson Crusoe experience' and visitors can mingle with the local Swahili people and learn a few things about their culture. Cars are not available on both Lamu (the oldest town in east Africa) and Manda, only donkeys and boats, both an experience in themselves. As a result the pace of life is inevitably leisurely and relaxed.
Manda Bay resort also boasts of a baobab tree house. The tree house on the gigantic tree sleeps between two and six people. It has a large terrace on the first floor that encircles the almost 100 year old tree. Drinks can be served on this terrace if you so wish.
It's almost heavenly to be unwinding in bed on a baobab tree while watching an array of colourful birds flying by set on the backdrop of villages on the dunes of Lamu Island. If you love bird watching, Manda is the place to raid. There are huge clamshells positioned on the plush gardens that surround the lodge and they act as birdbaths and draw a colourful assortment of dainty birds at both dawn and dusk. At sunset you can savour the awe-inspiring African sunset while listening to the soothing sounds of the Indian Ocean caressing the beach. Walks along the beach at sunset while picking shells as the ocean licks ones feet are profoundly relaxing. At night star-gazing the clear skies is a favourite or maybe swimming under the fluorescent lighting of the moon will do.
Manda's special attraction is its freshly caught seafood like Tuna, Crab, Lobster, Prawns, red snapper and squid. This is also a strategically placed base from which to explore the local panorama and also experience the interesting culture of Lamu Island and its people. Take a trip to Lamu Island and walk through the corridor like ancient streets classified by UNESCO as a World Heritage Site.
Make sure you listen to the tuneful and mellow Swahili love songs known as 'Taarabu' at any restaurant that has a band that plays that music. Sailing in a dhow to see the close by Swahili ruins called Takwa, which was built in the 16th century is also highly recommended and encouraged. But if all you want to do is to sit back, soak up the sun, luxuriate and just unwind, Manda will be the perfect ambience.

So if its breakfast in bed you want? You'll get it. Drinks while you swing on the hammocks under the shade of the Acacia trees? They will be served by the most welcoming stewards you'll see around. Legend has it that they smile even when they are asleep. Don't miss the pancakes and fruit salad with fresh coffee or tea made from local spices that are served at breakfast. A basil and tomato omelette may suffice if you're starving after taking a morning swim.
Things to do in Manda Island include; Windsurfing: The area around Lamu and Manda offer idyllic prospects for windsurfing. It's almost guaranteed that the wind will pick up at noon resulting in conditions just right for windsurfing. Lessons and equipment are available. Kite surfing is also increasing in popularity.
Dhow trips: Sailing in delightfully hand crafted dhows is the time-honoured mode of transport along the east African coast. Sailing through the channel between Manda and Lamu is a superb way to relish the African sunset.
Snorkelling: A coral reef is opportunely placed metres from the beach.
It is a safe and trouble-free place for children of all ages to see the underwater world. There is an assortment of multi-coloured fish that populate this reef. Snorkelling trips can also be organised to a bigger reef which is an hour's boat ride away. If you are fortunate you will see schools of dolphins playing around the boat.
Fishing: If you love fishing then you can indulge your senses and fish from the beach. As if that is not enough, voyages can be organized to the open ocean either on a dhow or on a modern speedboat with all the state of the art apparatus. Anything you catch can be cooked as per your instructions to the Manda resort Chefs.
Walking: If you take a 10-minute walk along the shoreline you will find yourself where the open ocean meets the island of Manda. Along the way it is possible to see the colonial history of Lamu district evident in the ruins with rusty cannons inside. It's unlikely you will meet another person on this rugged stretch of coast. Other activities on offer include water skiing, scuba diving, trips to Lamu and cycling.
Festival And Feasts Around The World