#Travel Friendly Airbnb and Guest House - Vacationing in #Accra and looking for an Airbnb to stay? We Got You! Vacation rentals in Greater Accra Region Whatsapp +1 747 4779581 @Charlesfrize
This is important because it relates to Short stay apartments in Accra #AccraGhana #AburibotanicalGardens #Senchi #TravelTours #KakumNationalPark #KwameNkrumahMemorialPark #WliWaterfalls #ElminaCastle #VisitGhana #AccraAccommodation #Africandiaspora #airbnb #Ghana #Dodowa #Oyibi #ValleyviewUniversity #Adenta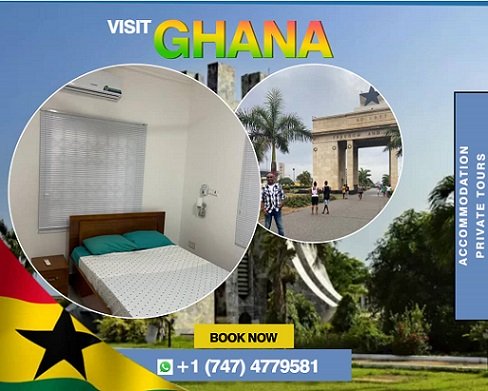 Tuscany

The Romance Of Italy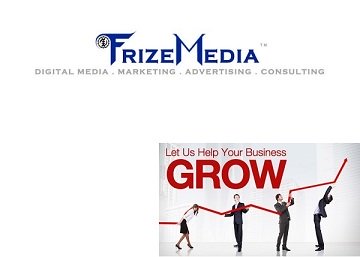 Tuscany (Italian: Toscana) is located in a region in Central Italy. It covers an area of 22,990 square kilometers (8,880 sq mi) and a population of about 3.6 million people. Florence is the regional capital. The incomparable Tuscany undulates with olive groves and vineyards, a picture postcard around every corner of every village, each one bursting with Italian hospitality.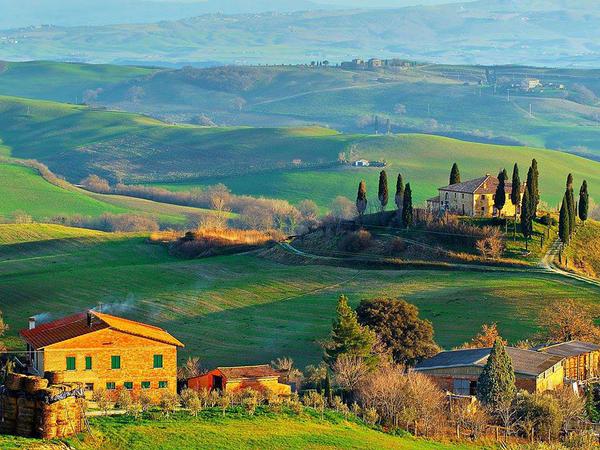 Palaia tops a hill sandwiched between Valdera and the beautiful Arno valley. Here,there is so much more to see in this gracefully peaceful part of the world, a small captured renaissance to see and remember for eternity. One of the most unforgettable experiences you can have is to take a simple picnic, find a spot on the crest of a hillside and enjoy the heart stopping views over the Tuscan countryside. A visit to the local restaurants and hotels will reveal a vast selections of home made pastries and jams, colorful local preserved fruits, huge cheeses and salamis, fragrant bread served with delicious local olives and a large helping of sunshine.
You can visit small organic cheese farms, go on wine tasting expeditions, and generally pass time in the company of warm and exhuberant Italians. What more could you possibly desire? The famous Leaning Tower of Pisa is nearby. Climbing the tower is perfectly safe unless you suffer from vertigo! Keep in mind that you are repeatedly walking on a slanted surface.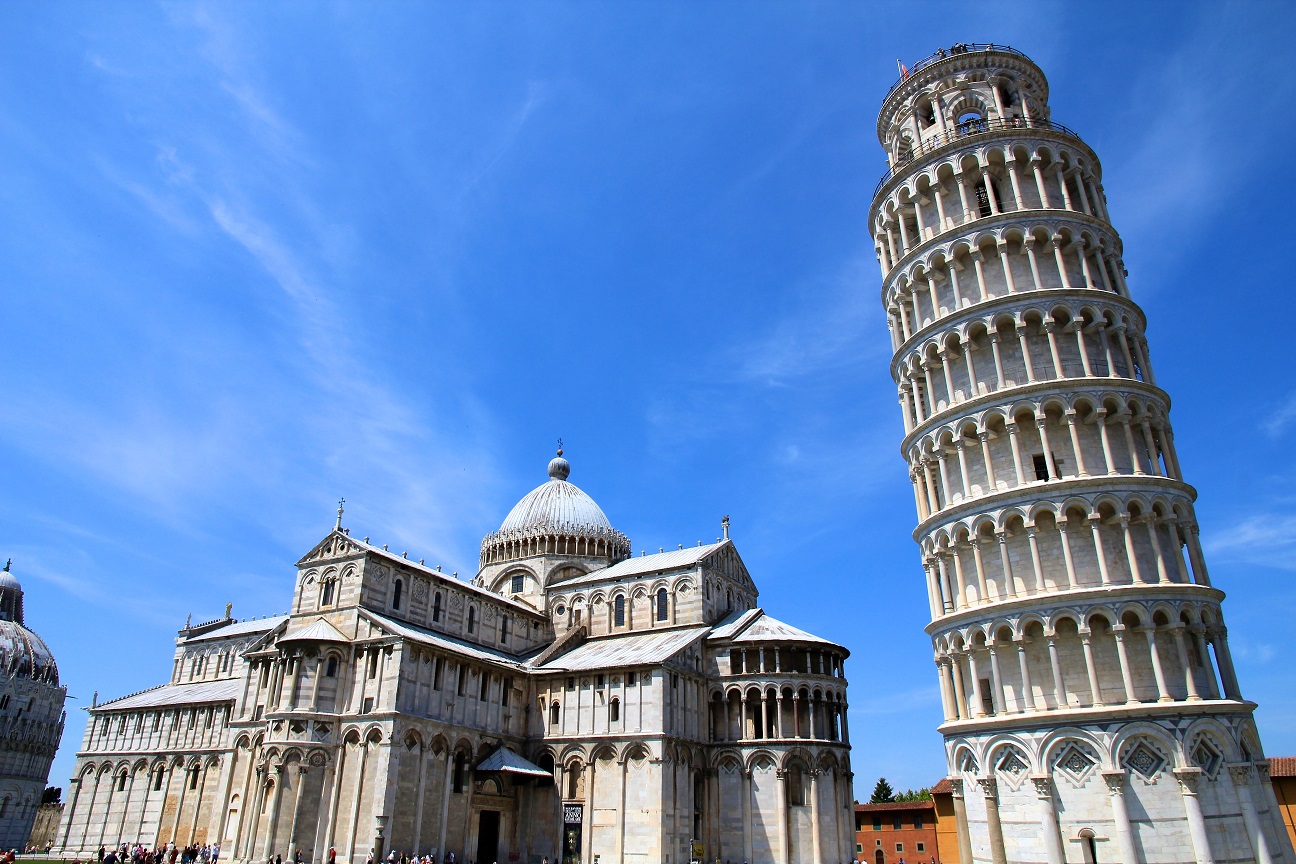 Each floor has secured railings so there is no need to worry about accidentally venturing too far out. Overall, it is really a perfectly safe experience. See San Paolo a Ripa d'Arno . Founded in 805, this Romanesque-style church is located in the middle of a magnificent garden by the river Arno; a quiet and beautiful place to spend some time. Attached to the church is the 12th-century Chapel of Saint Agatha, an octagonal-shaped structure with a unique pyramid shape on top.
Or how about a visit to the 13th-century Monumental Graveyard? It is not what it first appears to be, it is a stunning structure featuring some incredible works of art, including roman sarcophagi, sculptures and frescoes.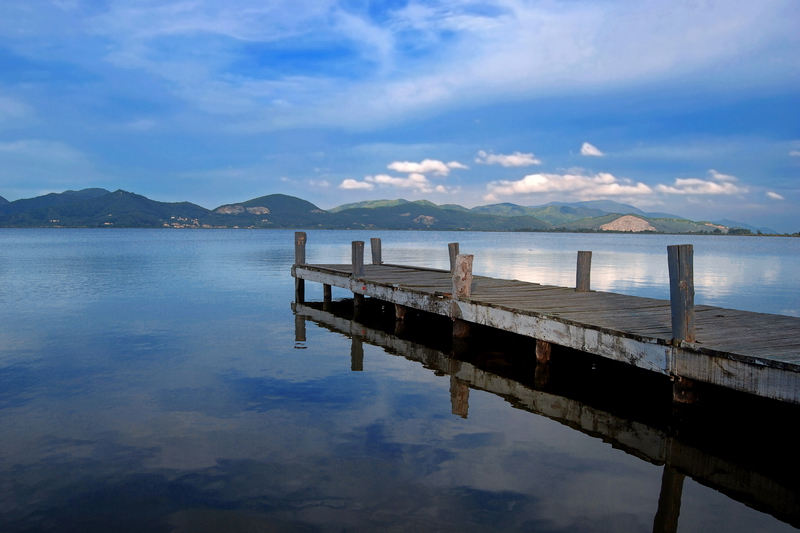 The Sinopias Museum with its magnificent collection of fresco sketches (or sinopias) is worth a visit, you will find world class artists such as Bufalmacco, Gozzoli, Traini and Taddeo Gaddi represented. Spend a day at the Parco Regionale di Migliarino, San Rossore. Massaciuccoli is a nature reserve covering more than 24,000 hectares between Viareggio and Livorno. Beautiful Massaciuccoli Lake is teeming with wildlife. There is also the former home of Giacomo Puccini, which today serves as a museum. In the park area are the remains of Roman villas and spas.
In the heart of the park is the San Rossore Estate, a paradise for birdwatching and wildlife enthusiasts. Walk along the Arno and discover the palazzi, and the wonderful walled city of Lucca. It is inexcusable to visit Tuscany and not see Florence, with it's priceless art collections. See the Botticellis' at the Uffizi, but make sure you pre book your tickets so you do not have to wait in line.
Canada - Banff And Lake Louise