#Travel Friendly Airbnb and Guest House - Vacationing in #Accra and looking for an Airbnb to stay? We Got You! Vacation rentals in Greater Accra Region Whatsapp +1 747 4779581 @Charlesfrize
This is important because it relates to Short stay apartments in Accra #AccraGhana #AburibotanicalGardens #Senchi #TravelTours #KakumNationalPark #KwameNkrumahMemorialPark #WliWaterfalls #ElminaCastle #VisitGhana #AccraAccommodation #Africandiaspora #airbnb #Ghana #Dodowa #Oyibi #ValleyviewUniversity #Adenta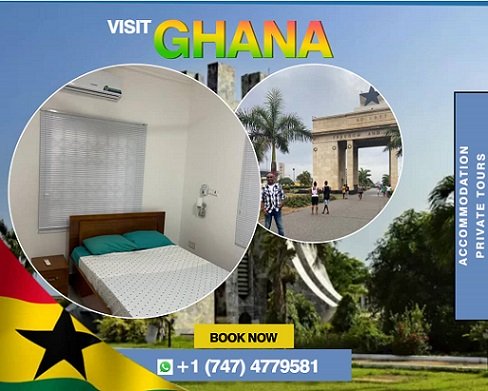 Festival - Feast
A Comprehensive Explanation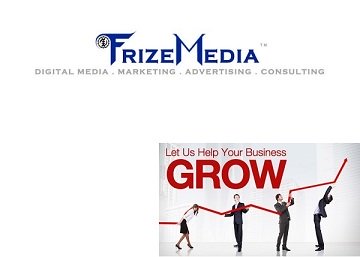 Art And Culture

Family


Food And Drink


Glamorous Events


Music

Benicassim Music Festival,Valencia,Spain
Sonar Music Festival,Barcelona,Spain

Natural Wonders


Spiritual And Religious

Bulgarian Festivals
Ko Chang Water Festival Of Loi Kathong,Thailand
Pushkar Camel Festival,Rajasthan,India

Spectacular


Sports And Adventure


Wonderful And Unique


The terms festival and feast, usually, but not always, involves eating, drinking or both, in relation with a specific kind of rite. It might be passage, death, sacrificial rites, seasonal or commemorative observances, and rites celebrating the ending of fast periods. Fasting, the opposite of feasting, has often been affiliated with purification rites.
It can also be described as preparatory discipline for the celebration of feasts and rites. Festivals often include not only feasting,but also dramatic dancing, athletic events, carnivals and revelries at times. Throughout the history of human culture, certain days or periods of time have been set aside to commemorate, ritually celebrate, re-enact, or anticipate events.
The anticipated events might be changing of seasons, agricultural, religious, or socio-cultural. This gives meaning and cohesiveness to an individual and to his religious, political, or socioeconomic community. Because such days or periods generally originated in religious celebrations or ritual commemorations, they usually tend to include sacred community meals, referred to as feasts or festivals.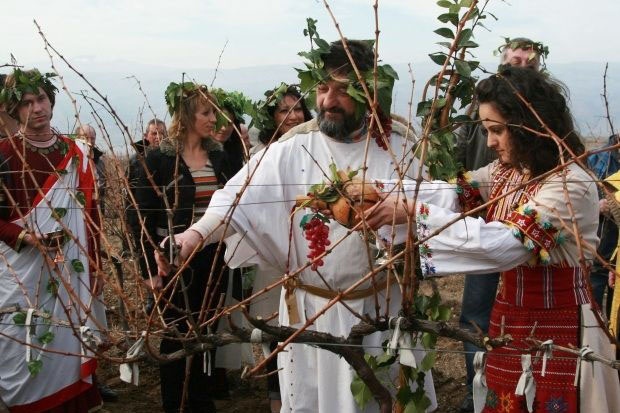 Major religious festivals and feasts, with few exceptions, are annual. The religious year not only represents a span of time but is also a representation of sacred events of the past recurring.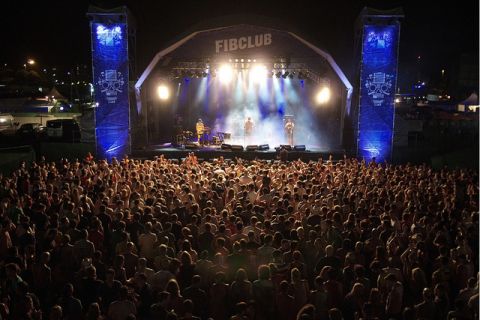 Just as the christian year beginning with advent is a re-enactment of sacred events, the year in other religions also presents a sacred cycle. Among historic religions, the cyclic recreation of time is most explicit in the Zoroastrian New Year.
The unrestrained character of most New Year festivals represents cyclic chaos before creation and is most pronounced in primitive religions, though it survives in the Hindu holi and similar rites.
Festivals have an educational, social, as well as religious character. In primitive cults, since there were no written records, seasonal recital of mythology at festival time, serves the function of transmitting traditional lore within the tribe. Festivals bind a religious group into unity, transcending family and local ties.
Muslims of Arabia and Indonesia, come into a socio-religious relationship, despite separation by common observance of the festival associated with the fast of Ramadan. Continuity between living and dead is maintained by communal offerings at festivals, and the cosmic order, underlying social order is maintained by honoring the gods. Unity of "denominations" within religions, such as the Saivities in Hinduism or the Shi ah in Islam, is secured by sectarian observances.
Cheap Flights And Travel Deals