#Travel Friendly Airbnb and Guest House - Vacationing in #Accra and looking for an Airbnb to stay? We Got You! Vacation rentals in Greater Accra Region Whatsapp +1 747 4779581 @Charlesfrize
This is important because it relates to Short stay apartments in Accra #AccraGhana #AburibotanicalGardens #Senchi #TravelTours #KakumNationalPark #KwameNkrumahMemorialPark #WliWaterfalls #ElminaCastle #VisitGhana #AccraAccommodation #Africandiaspora #airbnb #Ghana #Dodowa #Oyibi #ValleyviewUniversity #Adenta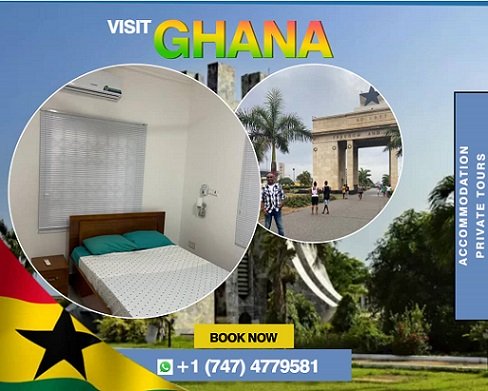 Siena
Medieval Life And Horse Racing In Italy
Italian Wine Making And Regions
Italy Guide Tips And Information
Machu Picchu - The Inca Trail And Other Trek Routes
India - Pushkar Camel Festival
Siena: Italy has many well-known travel destinations such as Rome. Less publicized destinations such as Siena are even better.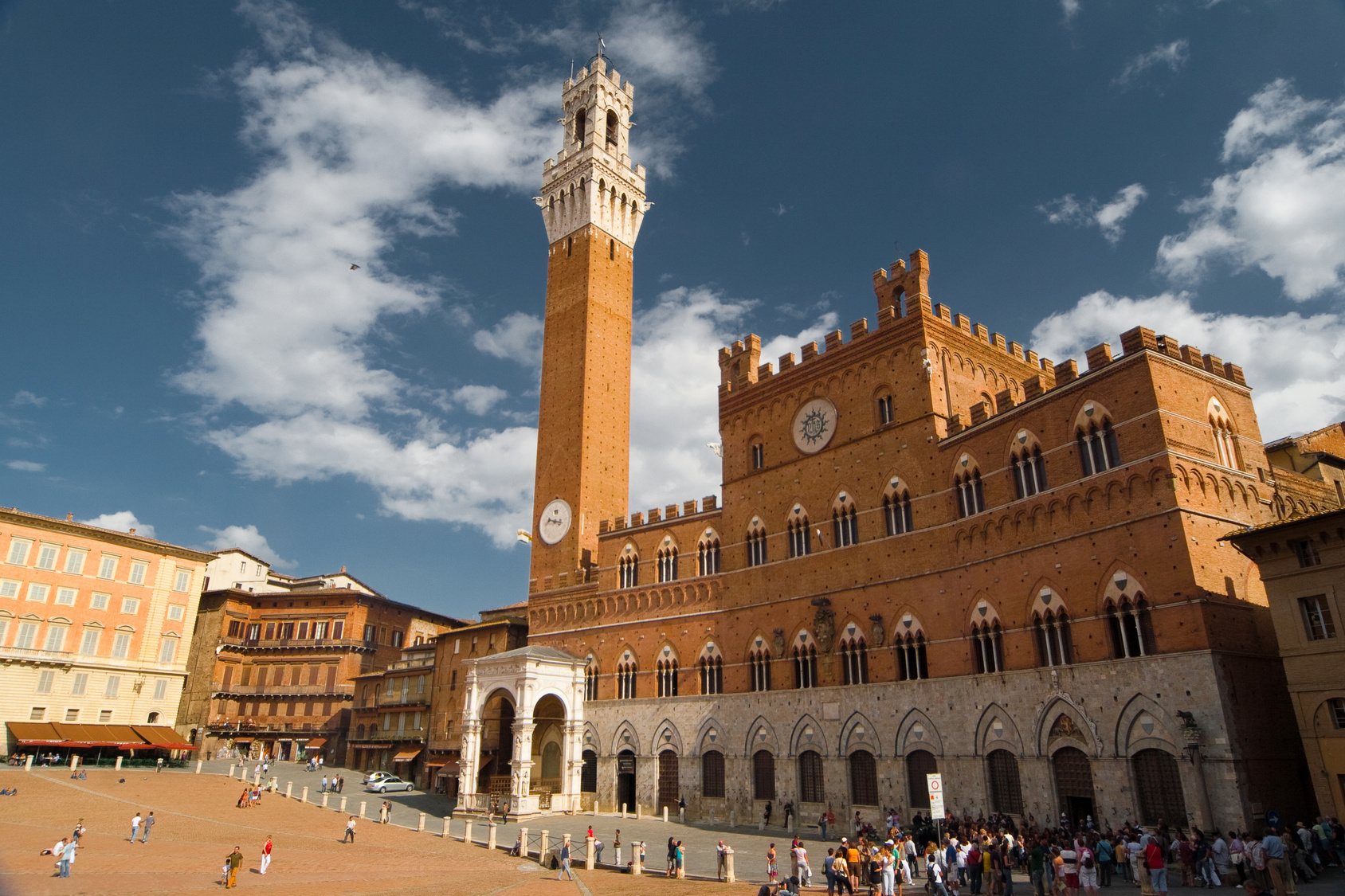 Siena Located roughly an hour outside of Florence, Siena is one of the great places in Italy to visit. When you think gothic architecture and medieval town, you think of Siena. Built as a fortified city behind large, thick walls on a small mountain, Siena oozes history.
Cars are barred from much of the city, so you can meander down ancient brick alleyways below towering wall-to-wall residences. In Siena, you'll find a relaxed way of life, two music schools and just a general feel of what Italy must have been like in the past. Head to the Piazza del Campo in the heart of the city and grab a seat in a café.
Streets Of Old Siena

As you gaze across the city, you can view the Duomo Cathedral that towers over the city. Unlike other cities, the cathedral does not contrast with the buildings around it. All of Siena retains the gothic medieval architectural style and you'll be hard pressed to find a better gothic example in Europe.
The best way to experience Siena is to simply stay there. Like wine, Siena improves the longer you stay. Daily explorations lead to surprising little shops, incredibly friendly people and a general feeling of peace.
Il Palio If you prefer a little action on your trip, Siena has an event that rivals any in Europe. The Il Palio bareback horse race around the Piazza del Campo is a sight to be seen. The fun starts well before the race when various neighborhoods challenge each other.
The challenge comes in the form of bands walking through "enemy" neighborhoods in the middle of the night and making an unholy racket. Eventually, each neighborhood produces a horse and rider for the day of the race. Bareback, the riders race for neighborhood pride among an absolutely screaming crowd of people. The running of the bulls has nothing on this event. If you visit Florence while in Italy, take the time to spend a couple days in Siena.
Why was Siena wealthy?
An international city. By the early fourteenth century, Siena was a wealthy and cosmopolitan city. Several large international banks were run by wealthy Sienese families. Merchants based in Siena traded goods in several foreign countries, particularly France.
Why is Siena black and white?
Black and white are the symbolic colors of Siena, etiologically linked to black and white horses of the legendary city's founders, Senius and Aschius.
Who was born in Siena Italy?
Saint Catherine of Siena
St. Catherine of Siena, original name Caterina Benincasa, (born March 25, 1347, Siena, Tuscany [Italy]—died April 29, 1380, Rome; canonized 1461; feast day April 29), Dominican tertiary, mystic, and one of the patron saints of Italy. She was declared a doctor of the church in 1970 and a patron saint of Europe in 1999.
Should I take the bus or train from Florence to Siena?
Visiting Siena from Florence by tour or public transport
You can travel between Florence and Sienna by bus or train, both take similar journey times, the express bus option is scheduled 10 minutes or so faster. In Florence the bus and train stations are adjacent to one another. In Siena the bus terminus is just south of the medieval town centre.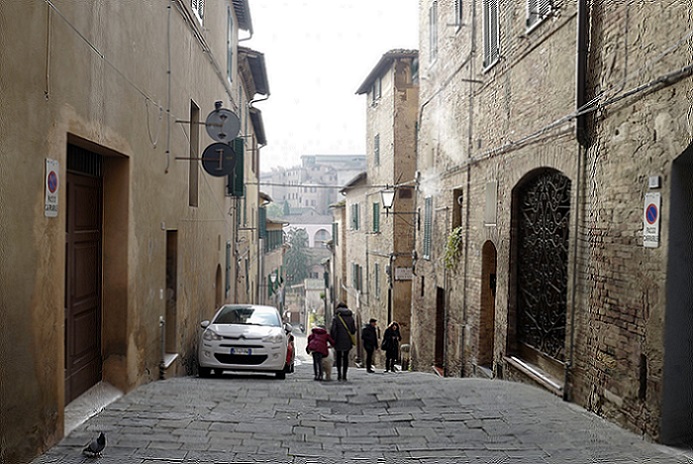 What is the motto of Siena Italy?
Traditionally, its residents were shoemakers. Civetta's symbol is a crowned owl sitting on a branch. Its colours are red and black striped with white. Its motto is: "Vedo nella Notte" (I see in the night).
What is Siena in Italy famous for?
Siena is an eminent medieval city with a UNESCO-listed historic center. Surrounded by a well-preserved 1,000-year-old wall, it's best known for hosting the Palio horserace, which takes place twice yearly, as well as plenty of medieval masterpieces.
How old is sienna Italy?
Siena started life as an Etruscan settlement, (c 900-400 BCE) inhabited by a tribe called the Saina. Later, during the reign of the Emperor Augustus (63 BCE to 14 CE), like many towns in Tuscany Siena became a Roman Colony "Saena Julia".
What is the famous race in Siena?
The Palio, Italian in full Corsa del Palio ("Course of the Banner"), festival of medieval origin conducted annually in certain Italian cities and featuring bareback horse races. Best known to foreigners is the Palio of Siena.
Who ruled Siena?
Pandolfo Petrucci
The House of Petrucci gathered a great deal of influence and became quasi-rulers of the city-state until 1500, when Pandolfo Petrucci seized control of the city completely. Petrucci rule was a stable and prosperous time for Siena.
What is the nine in Siena?
For nearly 70 years, from 1287 to 1355, Siena was led by a "Council of Nine" known at the time as "Il Buon Governo". Chosen by the drawing of lots, nine citizens took it upon themselves to exercise power for a few months.
What is the main center of Siena?
Piazza del Campo
Piazza del Campo is the main public space of the historic center of Siena, a city in Tuscany, Italy, and the campo regarded as one of Europe's greatest medieval squares.
What are the neighborhoods in Siena called?
Since antiquity, the city of Siena has been divided into three parts, called Terzi: the Terzo di Città, the Terzo di Camollia and the Terzo di San Martino. The 'contrade' (districts) of Siena are derived from this subdivision, in a tradition that is centuries old and full of curiosities.
Siena Cathedral Santa Maria Assunta
Is Siena close to Florence?
Siena is one of the most popular day trips from Florence, and there are up to 16 trains per day traveling the 53.25 miles (85.7 km). It's not the high-speed trains that cover this route, but the regional trains make the trip from Firenze Santa Maria Novella to Siena in about 1.5 hours.
What is unique about Siena?
Siena is an outstanding medieval city that has preserved its character and quality to a remarkable degree. The city had substantial influence on art, architecture and town planning during the Middle Ages, both in Italy and elsewhere in Europe.
What food is Siena Italy known for?
The Sienese gastronomy has a unique taste with strong, unmistakable and genuine flavours using natural products such as legumes, vegetables and meats. Here you will find a list of Siena's most popular dishes including pici pasta, Cinta Senese meats, ribollita stew and panforte cake, just to name a few.
Who are the 17 groups in Siena?
In a report of the August Festival in 1546 written by Cecchino Cartaio, we find 16 Contrade mentioned, and a few years later, all 17 contrade appear with their current names: Aquila, Bruco, Chiocciola, Civetta, Drago, Giraffa, Istrice, Liocorno, Lupa, Montone, Oca, Onda, Pantera, Nicchio, Selvalta, Torre, Tartuca.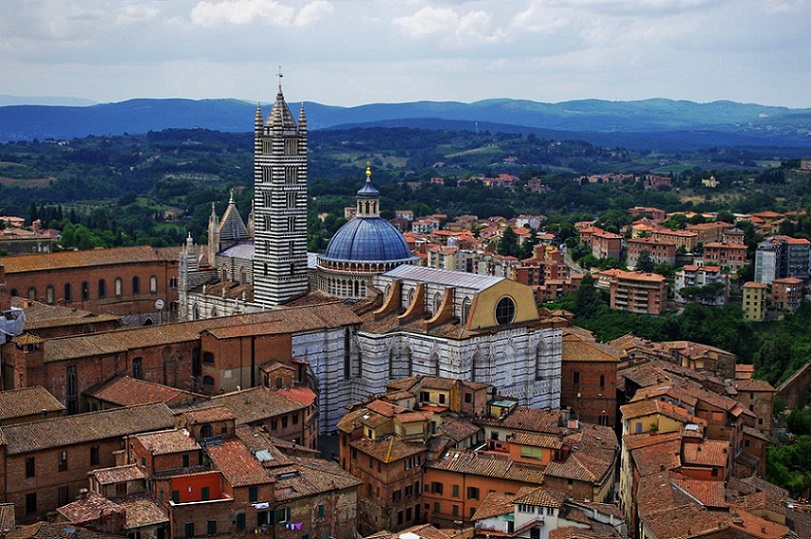 Is Siena Italy a walkable city?
Siena: it's the medieval heart of Tuscany! It is romantic, walkable, and full of beautiful Medieval buildings to explore.
Is Siena in Venice?
The distance between Venice and Siena is roughly 200 miles (321 km), moving south from the Veneto region towards Tuscany.
Does University of Siena teach in English?
The University of Siena runs first and second level degree courses, taught in Italian and/or English language.
What towns are between Siena and Rome?
The top cities between Rome and Siena are Vatican City, Perugia, Orvieto, Arezzo, Viterbo, Montepulciano, Montalcino, Spoleto, Tivoli, and Terni. Vatican City is the most popular city on the route. It's less than an hour from Rome and 3 hours from Siena.
What animal is the symbol of Siena?
The legend has it that Siena was established by Senius, son of Remus and nephew of Romulus. Therefore the symbol of Siena is a she-wolf breastfeeding Romulus and Remus. This symbol has been repeated in different parts of town and pieces of art.