We invite you to experience the distinctive style of Alisa Hotels Accra conference rooms and facilities designed to accommodate small to large events with a state of the art array of technology and catering services to make your event a total success.


Florence

American Cemetery In Florence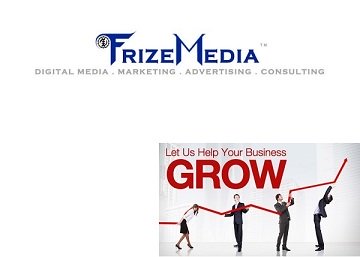 American Cemetery Florence Italy
Florence is the heart of the art located in the middle of Tuscany. It has represented for centuries the cradle of art, in all its forms and expressions.  This enormous and priceless heritage has attracted people from all over the world, making Florence one of the most popular tourist destinations. This has not always been the case though, at least for some years. Thousands of soldiers were sent to Europe, and Italy, during the Second World War and Florence became a land to conquer and then to defend.
Museums, churches, cathedrals, piazzas and other beauties of Florence were no longer the aim of those who came from far away. Sadly, many would not make their way back home and thanks to their lives, Florence, Italy and Europe could find again its previous freedom. For those who want to pay homage to these lost but not forgotten lives, they can visit the Florence American Cemetery, located on the west side of Via Cassia, about 10 km south of Florence.
The Rome-Milan motorway passes nearby and its Certosa-Florence exit is about 3 km from the cemetery. The "SITA" bus station provides a frequent bus service along Via Cassia. The bus stop is conveniently located just outside the cemetery gate. The site covers seventy acres and is duly kept in perfect order, with a variety of beautiful trees and bushes around immaculate lawns, on the west side of the Greve River.
Between the two entrance buildings, a bridge leads to the burial area where the headstones of 4.402 American military are arrayed in symmetrical curved rows upon the hillside. Most of them died in the fighting that occurred after the capture of Rome in 1944, including casualties of the heavy fighting in the Apennines shortly before the end of the war. Above the burial area on three broad terraces stands the memorial marked by a tall pylon surmounted by a large sculptured figure depicting the spirit of peace.
The memorial has two open atria joined by the Tablets of the Missing upon which are inscribed the names of 1.409 Americans who gave their lives in the service of their country and who rest in unknown graves. The architects of the cemetery and monument were McKim, Mead and White. The landscape architects were Clarke and Rapuano. The cemetery is open to visitors all year round. In Summer (16th April- 30th September) from 8.00 am to 6.00 pm, every day, and in Winter (1st October - 15th April) from 8.00 am to 5.00 pm, again every day.
The Cathedral Or Duomo Of Florence

Italian Wine Making And Regions

Tuscany - The True Romance Of Italy