#Travel Friendly Airbnb and Guest House - Vacationing in #Accra and looking for an Airbnb to stay? We Got You! Vacation rentals in Greater Accra Region Whatsapp +1 747 4779581 @Charlesfrize
This is important because it relates to Short stay apartments in Accra #AccraGhana #AburibotanicalGardens #Senchi #TravelTours #KakumNationalPark #KwameNkrumahMemorialPark #WliWaterfalls #ElminaCastle #VisitGhana #AccraAccommodation #Africandiaspora #airbnb #Ghana #Dodowa #Oyibi #ValleyviewUniversity #Adenta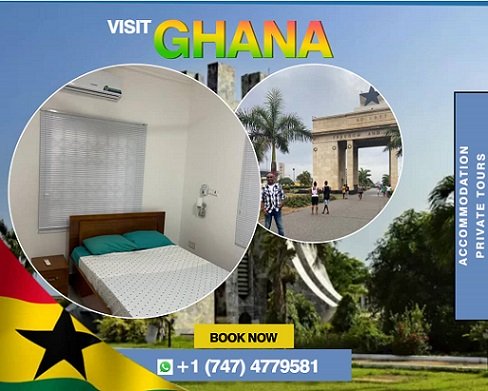 Venice guide
Exploring Venice And Travel Tips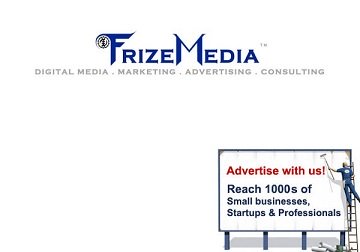 Here you will find Venice guide, tips, travel information and what to do in Venice. Discover all the charm, beauty and history that Venice has to offer. Venice must sure be the most romantic city in the world. It's certainly hard to beat, especially when you're staying right in the center of things.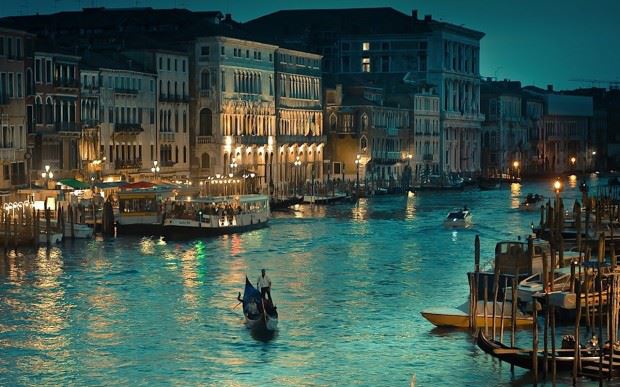 Where is it?
Venice is a city built on water - just off the north east coast of Italy, overlooking the Adriatic Sea and is famous for its canal system, decadent Palazzos and the most beautiful religious buildings and art. The airport can be found on the mainland but from there, you will need to take a water bus to reach the city.
Where can I stay?

The most excellent way to experience Venice is in a cool, quiet and sophisticated hotel. These small but beautifully designed hotels offer you respite from the tourist throng and the sort of service you would expect from much more expensive locations. Try Ca' Pisani, a small palazzo that has been sympathetically renovated and decorated to provide a haven of tranquility, or the Ca Maria Adele, an eclectic boutique hotel in one of Venice's most exclusive quarters.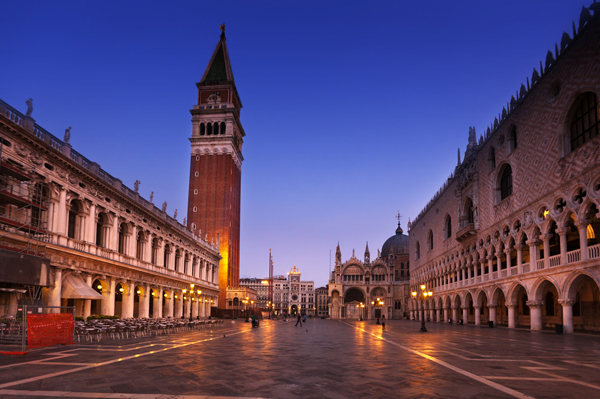 What can I see?

There's a lot to pack into a short visit for a relatively small city. The central area of St. Mark's Square(Piazza San Marco) with the Doge's Palace and the Campanile is a fantastic place to hang out and soak up the ambiance, despite the fact bars and cafes here can be quite expensive.
Alternatively, visit the galleries, churches, and restaurants that are somewhat off the beaten track, where atmosphere and tradition are still rich. If you have time, visit the nearby islands of Murano, Burano and Torcello, all historically and culturally worth a visit.
How do I get around?

One of the beauties of Venice is that it has no road network. A great majority of tourists use the waterbus (Vaporetto) system, which is regular and fairly cheap. Individuals who are looking for romantic Venice can hire a gondola at a significant cost. The best way to explore the city, however, is on foot. By this method, you are able to reach sections of the city that most waterbuses don't travel to and discover architectural and shopping delights along the way.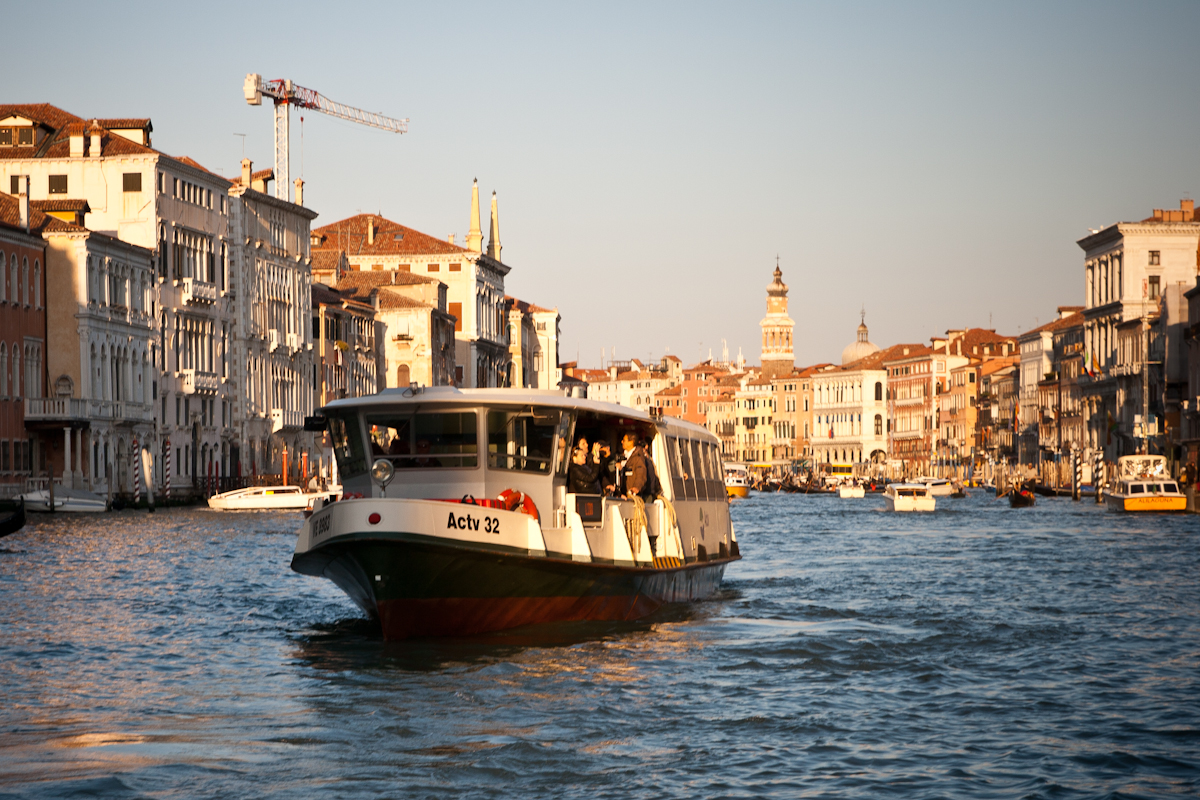 Getting Around By Vaporetto

Get yourself a travel pass to ride the vaporetto. Single tickets are pricey, and less economical if you are planning to spend a few days travelling Venice. The Vaporetto departs regularly and cover the significant parts of the city. You are able to purchase tickets at the landing stages and at shops which exhibit the ACTV sign. It costs about € 5 ($7US) and it is valid for one hour. If you plan to use the "vaporetto" more often, It might be a better option to purchase a 24-hour ticket € 10,50 ($16US) or a three-day pass € 22 ($34US) if it is your intention of using the Vaporetto more frequently.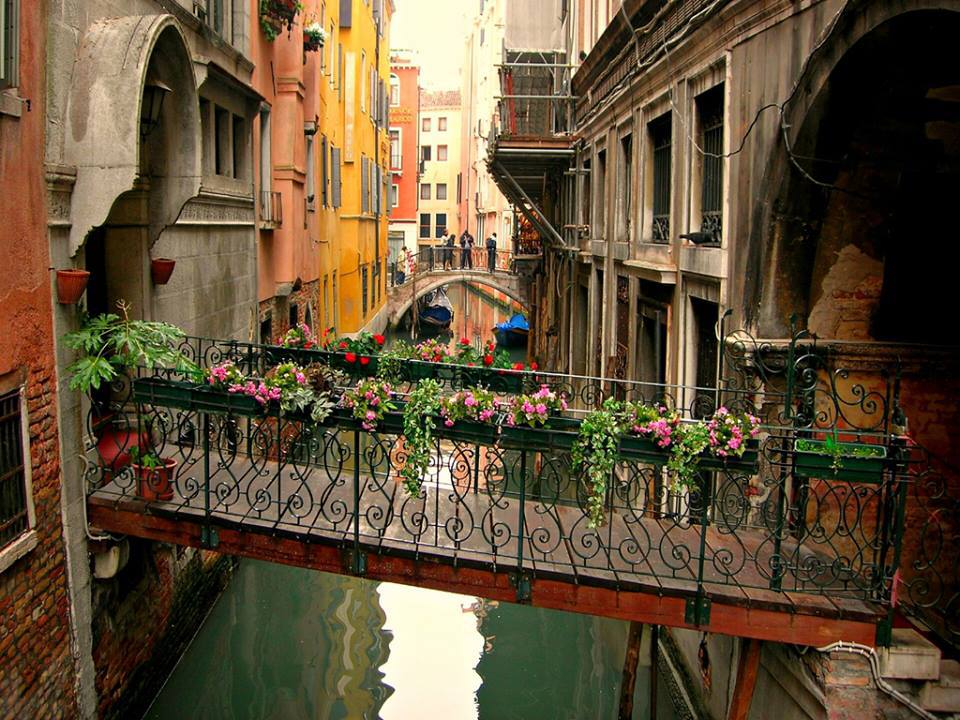 Venice Italy Fun Facts
Why is Venice Italy so special?
Venice is unique environmentally, architecturally, and historically, and in its days as a republic the city was styled la serenissima ("the most serene" or "sublime"). It remains a major Italian port in the northern Adriatic Sea and is one of the world's oldest tourist and cultural centres
Is Venice rich or poor?
The city-state of Venice is considered to have been the first real international financial centre, emerging in the 9th century and reaching its greatest prominence in the 14th century. This made Venice a wealthy city throughout most of its history.
Why is Venice built on water?
Originally, it was thought that 5th century Venetians were forced to flee from the mainland because of conquerors and invaders. The idea was that building Venice on top of its lagoons provided protections that the original settlers sought after.
What is the Venice famous for?
Venice, known also as the "City of Canals," "The Floating City," and "Serenissima," is arguably one of Italy's most picturesque cities. With its winding canals, striking architecture, and beautiful bridges, Venice is a popular destination for travel.
How did Venice get so rich?
The enduring foundation of Venetian wealth was maritime commerce, initially in local products such as fish and salt from the lagoon, but rapidly expanding to include rich stores of merchandise as Venice became the entrepôt between Europe and the Middle East and Asia.
Can you swim in the Venice canals?
The simple answer is: no, you are not allowed to swim in the Venice canals, nor in any other place in the historic center of Venice. There are also really great beaches throughout the lagoon where you can easily reach with a waterbus. Or as the locals call it a Vaporetto.
Is all of Venice on water?
Venice is a historical treasure, a living breathing city that changed very little over the centuries and that boasts an extensive and impressive history. Beyond that, it is a very curious place, the only one of its kind, built entirely on the water, which creates myths and legends, and brings to mind many questions.
Who built Venice and Why?
Venezia was founded in 421.
The Veneti, who had been expelled by the Ostrogoths and the Lombards, took refuge in these marshlands in the mouth of the River Po, forming the city of Venice.
Why is Venice called the city of Love?
It is a destination unlike any other, with a reputation for romance that surpasses even that of the Italian capital, or Venice's near neighbour that was the setting for Shakespeare's Romeo and Juliet.
How did Venice stop sinking?
Over the centuries, the city's leaders, merchants, and residents have dealt with rising sea levels either by demolishing old buildings and erecting new ones on higher, impermeable-stone foundations, or by raising the entrances to buildings that line the dozens of canals criss-crossing the historic city.
Does Venice have an airport?
Venice Marco Polo Airport is located nearly 5 miles (8 km) to the north of Venice. It is the city's main international airport and the fourth busiest airport in the whole of Italy. Marco Polo Airport is much closer to Venice than Treviso Airport and is better communicated.
How deep is the water Venice is built on?
How deep are Venice's canals? There's no single answer to this, because the depth of the canals varies greatly, and also depends on factors such as dredging work and the level of the tide. On average, though, most of the canals in Venice are only around 1.5 to 2 metres deep.
Does all of Venice smell?
Venice in general doesn't smell, even in the hottest of weather, as the water has enough movement to avoid being stagnant. Let's put the rumors to rest straight away. Venice does NOT smell bad everywhere all the time. The notion that Venice flat-out stinks are no more than a myth, so you can leave your nose clips at home.
What is Venice known for food?
Many of Venezia's traditional dishes are fish-based. Bigoli in salsa (pasta in an anchovy sauce), risotto al nero di seppia (risotto cooked with cuttlefish ink) and sarde in saor (sardines preserved in a sweet and sour marinade) are amongst the most famous dishes from the province.
Where does Venice get its drinking water?
The raw water comes from the river Sile, through an artificial canal. Its springs are located in the village of Casacorba, not far from the city of Treviso. That is why tap water in Venice is absolutely safe! Yet, only a fraction of the drinking water of Venice comes from the springs of the river Sile.
How does Venice get electricity?
At the start of the last decade, Venice energy sources mainly came from coal and natural gas. However, the implemented projects sought to reverse this practice. The first one, started in 2014, is the establishment of the first biorefinery in the world, called Ecofining plant.
How do Venice buildings stay up?
Most buildings in Venice are built on wooden pilings driven deep into the mudbanks. They'll last for centuries as long as they stay underwater, but now the water level sometimes drops so far that air gets at the pilings, causing them to rot.
Where does sewage go in Venice?
Most of Venice's sewage goes directly into the city's canals. Flush a toilet, and someone crossing a bridge or cruising up a side canal by gondola may notice a small swoosh of water emerging from an opening in a brick wall.
Is Venice near Rome?
The distance from Rome to Venice is 330 miles; some high-speed trains make this journey in just 3 hours and 45 minutes, while slower trains can take up to 6 hours. The Rome to Venice train cuts diagonally across Italy, from one coast to the other through the scenic Apennine mountain range.
Does Venice have mosquitoes?
Venice's lagoon is infamous for its dreaded mosquitoes, zanzare. If you're prone to bites and visiting in summer take some insect repellent or a repelling device with you, or buy them in a local supermarket.
What is the main business in Venice?
It is no surprise that tourism is the economic pillar of Venice. 14 million visitors come to the lagoon city of Venice each year, making it the most visited city in Italy after Rome.
What makes Venice so special?
Venice is unique environmentally, architecturally, and historically, and in its days as a republic the city was styled la serenissima ("the most serene" or "sublime"). It remains a major Italian port in the northern Adriatic Sea and is one of the world's oldest tourist and cultural centres.
Is Florence close to Venice?
Venice and Florence are just 167 miles apart, which makes it easy to visit both iconic cities on the same trip. High-speed trains make the journey in just over two hours, with many departures available each day. Traveling by bus is a low-cost option, especially good if you buy your tickets far in advance.
Is there malaria in Venice?
Italy has been malaria-free since the 1950s, with most recorded cases linked to tourists who returned from countries where the disease is common.
Can you get malaria in Italy?
In 1965, the last case of transmission of Plasmodium malariae by a local mosquito was recorded, and on 17 November 1970, the World Health Organization officially declared Italy malaria-free.
Is Milan near Venice?
It takes an average of 3h 7m to travel from Milan to Venice by train, over a distance of around 152 miles (245 km). There are normally 44 trains per day traveling from Milan to Venice and tickets for this journey start from $11.18 when you book in advance.
How many days do I need in Venice?
Ideally, you should spend between 2 and 4 days in Venice. With 2 full days in Venice, you will have just enough time to explore the highlights, eat some delicious food, stroll the canals, and learn a bit about Venice's unique culture and history. Your agenda will be packed with places to see and things to do.
How was Venice built on water?
They began by digging canals and lining them by driving closely spaced wooden stakes – many of them made from water-resistant alder wood – through the sand and mud to rest on the harder clay beneath.
Is it better to fly into Rome or Venice?
If it is your first visit to the country then Rome is a brilliant introduction to the bold history and atmosphere that Italy is known for, whereas Venice is calmer and easier to navigate, offering a unique slice of Italian life.
Is Paris close to Rome?
How far is Rome from Paris? Rome and Paris are 688 miles (1107 kilometers) apart. How long is the flight from Rome to Paris? The flight is only two hours and 15 minutes, making it the fastest mode of travel.
How do I get from Venice to Switzerland?
Trains between Venice and Geneva
Trenitalia's high-speed Alta Velocità (AV) trains leave Venice for Geneva once every morning and several times each afternoon — averaging six trains per day. Early trains on this route leave around 8 a.m., while the night train to Geneva CFF leaves Venice around 4 p.m.
How long is train Paris to London?
How long is the Eurostar train journey from Paris to London? The Eurostar can take up to 2hrs 37mins from Paris to London, however, most of the trains will take you to London in only 2hrs 17 mins.
Cheap airline flights And great Travel Deals

Venice Great Events 2010 In Piazza San Marco
Festivals And Feasts Around The World
Canada's Banff And Lake Louise
Venice International Film Festival
Venice Electro-Techno House Music Festival