We invite you to experience the distinctive style of Alisa Hotels Accra conference rooms and facilities designed to accommodate small to large events with a state of the art array of technology and catering services to make your event a total success.


 New York

5 Tips On Budget Travel In The City
New York: The New York area is one of the largest in the world. With approximately 8.3 million people  in New  York City alone, and  with less than 900 thousand kilometers squared radius, it is the most dense city in  all of North America! The lights,The People, Times Square, Rockefeller, everything seems so exciting! This poses a big  question though… What to do? 
What  New York City event to pick? Well, here we will share with you some  tips on New York travel that won't break the bank! These  are all an incredible experience and I would  suggest doing them all if you can. Keep in mind there is no shortage of things to  do in New York City.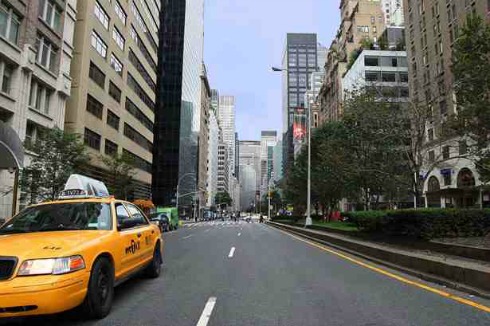 New York City Taxi

You'll never get the chance to do everything, so do what you can, relax and enjoy what this wonderful city has to offer!
1) New York City comedy clubs This is maybe the best thing I can suggest if you enjoy any sort of comedy at all. It works out really well because they have salespersons on the streets in the middle of Times Square, you don't even have to look or try to find tickets.
They will literally just flag you down and give you a very good price. There are even specials if you are willing to buy drinks. The nice thing about their special, for those who don't drink alcohol you can buy any drink of choice.

Soft drinks and water were accepted as well so it really can appeal to  everyone who enjoys this sort of thing and the cost is very low for the reward. The comedians are fantastic and you will be very glad we decided to go.  Highly Recommended!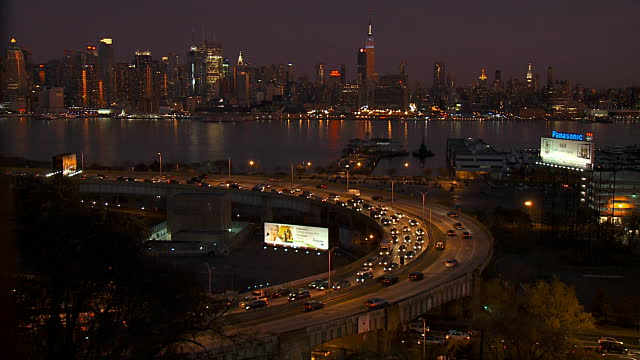 2) Times Square I realize this must be on everyone's "top of the list" but it really is an amazing  sight to see. This experience is something that you will never forget. The lights, people, banners,  you don't even realize how crazy it is until you are there. Seeing Times Square on  television a million times doesn't  honestly compare to being there.
Do spend some time there to soak in the atmosphere. There are plenty of very nice places to eat but the prices on their novelty restaurants (Hard Rock  Café, ESPN Zone, etc) are very expensive.
If you want something for a very good  price, check out the side streets and look for the local pubs.

I would really recommend going at night to see it lit up. A note to those who absolutely hate crowds of people,  if you go to Times Square don't go on a Friday or Saturday evening when it is the most busiest. Saturday night, absolute chaos and fantastic. Sunday night is much calmer  in comparison. All the  same, you really will enjoy both nights in different ways.
Rockefeller Center

3) Rockefeller Center If you happen to go during the month of December, you will get to experience the Christmas tree and Skating Rink all done up at Rockefeller center. This is also home of the famous NBC  Studios (Costs $18.50 for the tour).

4) Central Park One of the most famous parks in the world and the most visited park in the United States, Central Park is a wonderful place to go on a nice day. Central Park is actually bigger than 2  of the world's smallest nations; Monaco and Vatican  City.
5) See a local New York City Event Take in a ball game, a musical, or something at the theater! New York really has everything to offer no matter what your hobbies or interests are! You can usually find  something very reasonably priced as well, depending on what you are after. New York tends to be quite expensive but with these travel ideas you can go out and have a really great time and still not spend too much money. There are plenty of things to see and do, even just going to see the landmarks and places like Rockefeller, Central Park and Times Square are well  worthwhile! You will really enjoy  just walking the streets and taking in the atmosphere.


If you are planning to stay in Manhattan for a week or so, a really suggestion would be picking up a copy of  "The New York
Pass",  spend your week and do everything you can. These passes are actually very  reasonably priced (Starting at $55.00 daily and only  $139.99 for a 7 day period, per person) and you get FREE access to literally almost EVERYTHING you could want in New York City. 

Here is just a glimpse  of what is here. Keep in mind these are only about a quarter of the free things you get, not even  including the other discounted items and special offers.

* Central Park Zoo
* CNN Studio Tour
* Empire State Building
* Madison Square Garden All Access Tour
* NBC Studio Tour
* New York Aquarium
* New York Botanical Garden
* Radio City Music Hall Stage Door Tour
* Rockefeller Center Tour
* Statue of Liberty / Ellis Island Ferry
* Suede Lounge (VIP nightclub access)
* The United Nations Tour

Well worth the money if you plan to do a lot of sightseeing, Museums and Tours.

A Boston Vacation -  Five Ways To Experience Beantown

Sonoma County Is California's Wine Country
See The Bright Lights In Las Vegas
Explore The Great Outdoors In Montana