#Travel Friendly Airbnb and Guest House - Vacationing in #Accra and looking for an Airbnb to stay? We Got You! Vacation rentals in Greater Accra Region Whatsapp +1 747 4779581 @Charlesfrize
This is important because it relates to Short stay apartments in Accra #AccraGhana #AburibotanicalGardens #Senchi #TravelTours #KakumNationalPark #KwameNkrumahMemorialPark #WliWaterfalls #ElminaCastle #VisitGhana #AccraAccommodation #Africandiaspora #airbnb #Ghana #Dodowa #Oyibi #ValleyviewUniversity #Adenta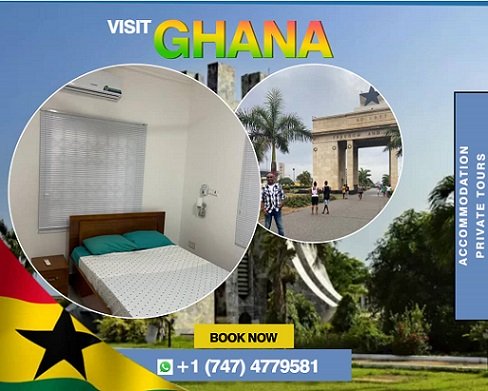 Los Angeles

LA County Arboretum And Botanic Garden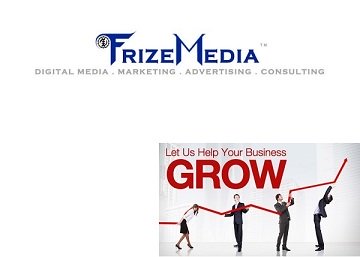 Los AngelesIn The city of Arcadia California, right next door to Pasadena, is where you will find The Los Angeles County Arboretum & Botanic Garden. A beautiful and peaceful 127 acre botanical garden and historical site jointly operated by the Los Angeles Arboretum Foundation and the Los Angeles County Department of Parks and Recreation. The Arboretum is located across from the Santa Anita Race Track at 301 North Baldwin Avenue, Arcadia, CA, 91007. It is open daily from 9:00 am - 5:00 pm; admission closes at 4:30. Adults: $9.00 Students with ID. and Seniors age 62 and older: $6.00 Children Ages 5-12: $4.00 Children under 5: free Members free. Children under 5 and members are admitted free. Unlike most attractions these days, parking is free.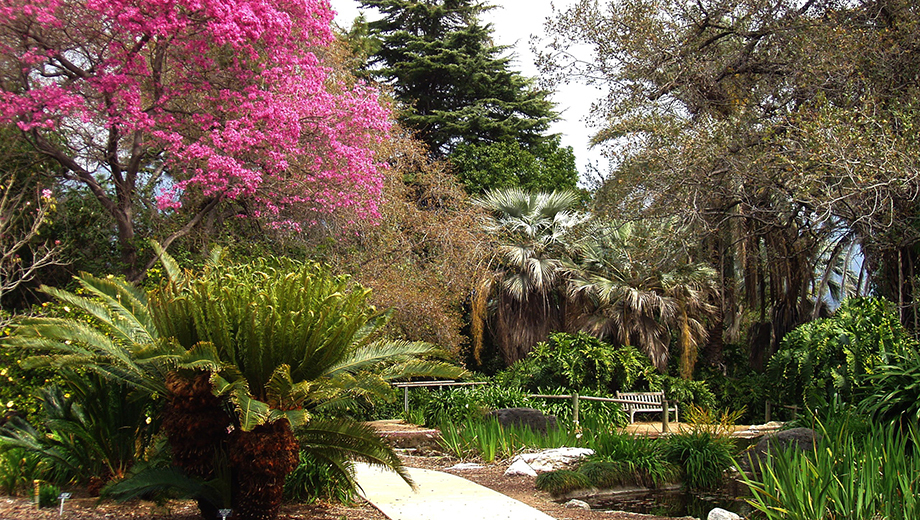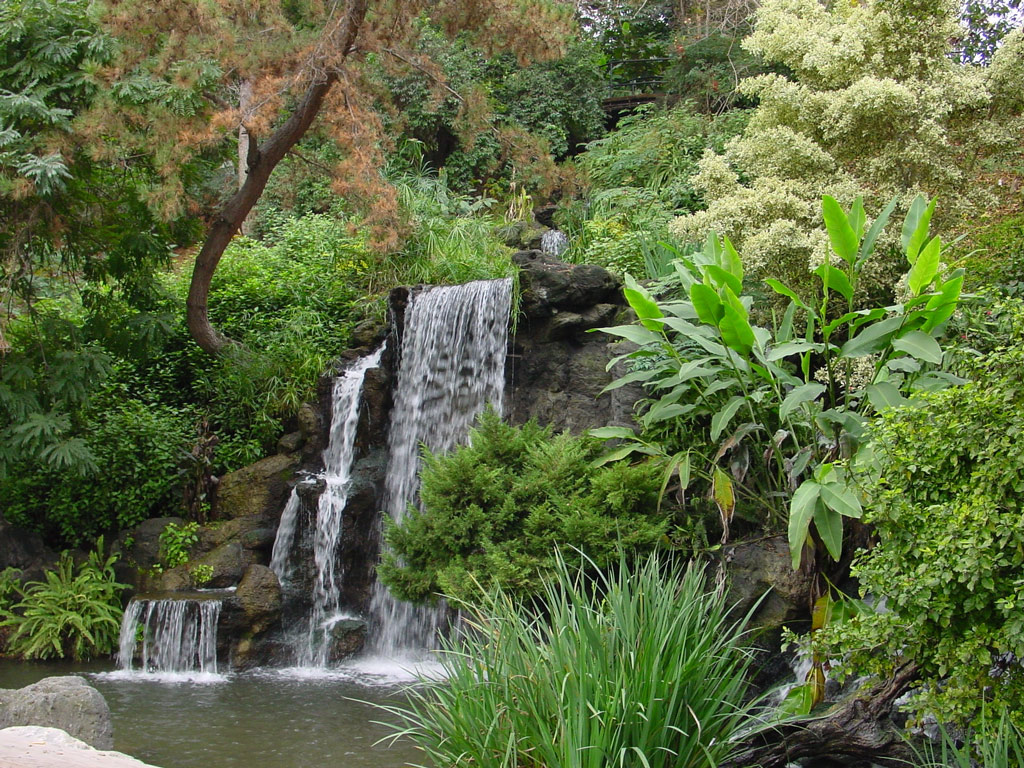 In the middle of the Arboretum sits the four acre Baldwin Lake which has been used in filming numerous movies and television shows. "Johnny Weissmuller swam in LASCA Lagoon/Baldwin Lake for three decades as Tarzan and later Jungle Jim. A local news story reported that he, in fact, set an unrecorded Olympic swim record when a cage of crocodiles was accidentally opened during filming (Weissmuller beat the crocs to the lake shore). Bob Hope, Bing Crosby and Dorothy Lamour took up a month-long watery Baldwin Lake residence in homes on stilts for the filming of Road to Singapore in 1939, the same year the Douglas Fairbanks, Jr.,/Madeleine Carroll film Safari managed to sink a paddle wheel boat in the same lake.
Undaunted, television's original "Fantasy Island" lowered a pontoon plane by helicopter onto Baldwin Lake and propelled it across the water to disembark visitors to Mr. Roark's island paradise. For Alex Haley's "Roots II", Baldwin Lake became Kunta Kinte's river home in Africa." Don't just peek through the windows of the Arboretum's Queen Anne Cottage, come inside to see the historic Treasures! The cottage, with its marble terrace, Victorian furnishings and treasures provides a charming opportunity for the whole family.
Take the tram or walk through the gardens, spend the day being mesmerized by all of the well tended plants, flowers, flowering trees, cacti, succulents and the abundant wildlife (The Arboretum is famous for it's roaming peafowl.) The rose gardens alone are worth the visit. Stop and watch a wedding or see a commercial being filmed. Take your kids to the Discovery Node constructed out by Tule Pond, you'll find a variety of new activities for children of all ages to enjoy and explore. Eat at the Peacock Cafe. Sit down on a bench or under a tree, relax and feel your cares floating away.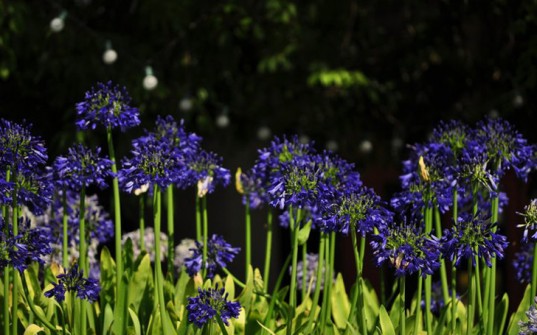 Visit the gift shop where you can buy plants, gardening books, photographs, paintings and other items (the prices are very inexpensive.) The Los Angeles County Arboretum & Botanic Garden is a place where an individual or the whole family can spend the day and go home feeling rested and at peace with the world. Visitors under 18 must be accompanied by an adult. Admission free on the third Tuesday of the month (No tram on these days.) The Arboretum participates in the American Horticultural Society's reciprocal admissions program with one exception: Descanso Gardens.
Cashiers can accept payments of cash, and personal checks from California. There are NO CREDIT CARD PAYMENTS at this time. The tram costs $4.00 per person and runs Tuesday-Sunday at noon; 1, 2 and 3 p.m. The schedule is subject to change so please call in advance of your visit (626) 821-3222. No tram service on the third Tuesday of the month.
Arboretum Library
Tuesday- Friday, 8:30 a.m. to 5:30 p.m.
Saturday, 8:30 a.m. to 5:00 p.m.
Sunday, 1:00 p.m. to 5:00 p.m.
Peacock Cafe
The Peacock Cafe, 9:00 a.m. to 4:00 p.m. Tue. to Sun.
The Cafe is closed on Mondays
(626)446-2248
The Peacock Cafe is also available for catering.
Gift Shop
9:00 a.m. to 4:30 p.m. (626) 447- 8751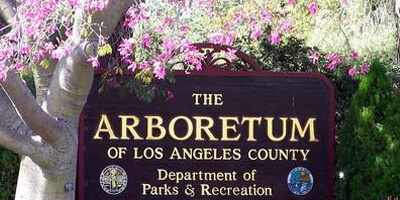 Tram Schedule Tram tours are scheduled for Tuesday-Sunday at noon, 1, 2 and 3 p.m. Tours may be cancelled because of weather and other factors. To verify the tram schedule on the day of your visit please call (626) 821-3222. Tickets are $4 per person. No tram service on the third Tuesday of each month.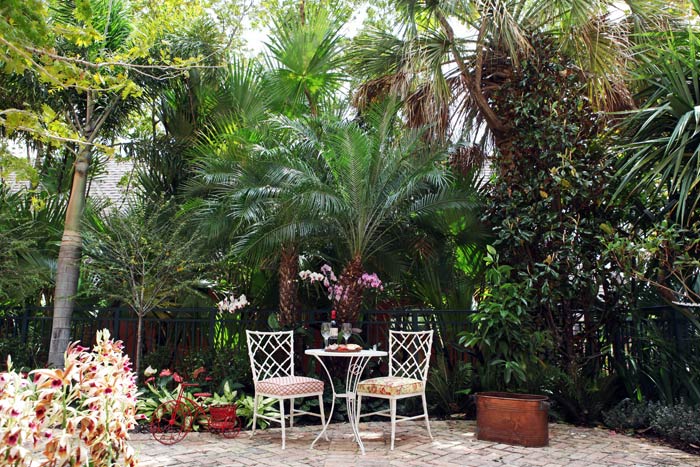 Directions Directions from the 210 heading east. Exit Baldwin, turn right (south), go for .25 miles. The Arboretum will be on the Right. From the 210 heading west. Exit Baldwin, turn right from the off ramp onto Foothill Blvd. and turn right onto Baldwin Avenue. Go south for .25 miles. The Arboretum will be on right. From the 10 Fwy. heading East Exit Baldwin and go North. Huntington is the last major street before Arboretum Way. Turn left onto Arboretum Way. From the 10 Fwy. heading West. Exit Temple City Blvd. Turn Right onto Loftus. Get into the Left lane to turn Left onto Baldwin Ave. Stay on Baldwin. Huntington is the last major street before Arboretum Way. Turn left onto Arboretum Way.
Public Transportation Take The Gold Line To The Arboretum
Just take your favorite MTA bus or train to Union Station, and then take the Gold Line to the Sierra Madre Villa station. From there you can transfer to Foothill Transit buses or Metro buses that will take you within a short walking distance to The Arboretum. For more information about the city of Arcadia, California see http://arcadia.usacitydirectories.com, a directory of links to city of Arcadia, California guides and directories listing information, resources, services, things to do, places to go, restaurants, churches and more. Please note, opening times, prices and transportation schedule and fares may change at any time. When we become aware of this changes, we will update accordingly.
Visit Adventure At Sea Newport Beach

San Francisco's Fisherman's Wharf
Sonoma County Is California Wine Country
Visit Vermont - The Green Mountain State